188 Views
October 12, 2017
Bitcoin Retreats from Highs; Bitcoin Cash Adds to Losses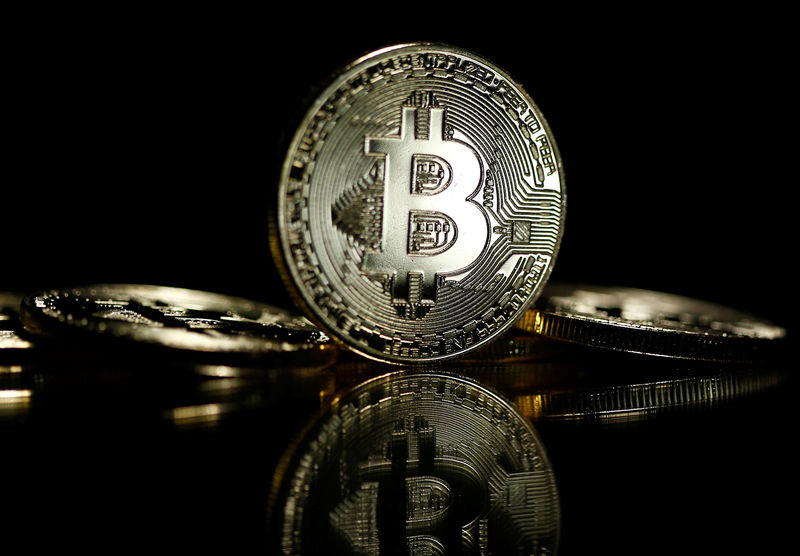 © Reuters.
Investing.com – Bitcoin prices rose on Thursday, a day after coming under pressure on fears of increased regulation while Bitcoin Cash continued to add to losses.
On the U.S.-based Bitfinex exchange, bitcoin rose to $5,646.2, up $71.4, or 1.17%.
During his testimony to the Senate Judiciary Committee on Wednesday, U.S. Attorney General Jeffrey Session expressed concerns over the use of Bitcoin in illegal transactions.
"[Dark web users] use bitcoins and other untraceable financial capabilities and it is a big problem." Sessions said.
That came amid fears that US regulators would seek to crackdown on virtual tokens used in initial coin offerings for fund raising purposes.
The Commodity Futures Trading Commission (CFTC) – an independent US government agency that regulates futures and option markets – said that it supported the Security Exchange and Commission findings that virtual tokens used in Initial Coin Offerings are securities, fuelling investor fears over the possibility of regulatory action.
In other cryptocurrency news, Bitcoin Cash fell 3.12% to 328.03. Bitcoin Cash's market cap of $5.51 billion pales in comparison to bitcoin's $94.24 billion.
Ethereum, the second largest cryptocurrencies by market cap, lost 2.53% to $305.99.
sponsoredArticle = 'div-gpt-ad-1466339494851-0';
You may be interested
Cryptocurrency News
317 views
Technology News
297 views
No end in sight for tech giant share gains
editor
-
October 27, 2017
© Reuters. Amazon logo is pictured in Mexico City By Sweta Singh and Nivedita Bhattacharjee (Reuters) - How much bigger…
Stock Market News
325 views